LEASE ORIGINAL ART
The Advantages of Leasing art
Top quality Original Art
Reduce Capital Spending
Possible deductible expense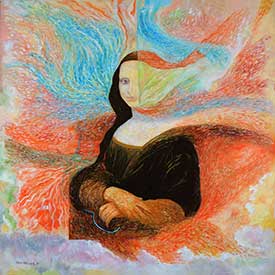 BUY ORIGINAL OR LEASE
Lease of artworks or renting art is a particularly excellent alternative to purchasing outright, especially for corporate, institutional and commercial clients. It offers an excellent alternative to those interested in using the art for a specific use, with a limited time frame, as well as getting the associated tax benefits that come with leasing. You may also retain the artist to provide art advisory services for your design project. The artworks available from artgreeT.com were created by artist Daniel Heller.
LEASING TERMS
Agreement: The agreement is directly between "you"(the client) and "Daniel Heller" (the artist), owner of the artgreeT.com website. No other leasing company is involved.
Leasing cost: the Minimum price of artwork/s for a lease agreement is $1500. The monthly payment for leasing is 4.5% of the price of the leased artwork.
Term: The artwork can be leased in for three (3) (6) or (12) months. A down payment of at least 3 months is required upfront, to be paid when the signed agreement is submitted. Maximum leasing term: there is no limit to the time that a client can lease the artwork; however, only the first year leases charges will be applied as a credit if you choose to exercise the right toward a buyout, as outlined below.
Termination: You, may purchase the leased artwork at any time.
Installation: The cost is $350/Hour for installations in NYC.
Buyout: You may purchase the leased artwork at any time. All leasing charges paid (excluding installation charges) during the first year will be credited toward the buyout price.
Insurance: Insurance of the artwork is your responsibility. The artwork must be returned in its' original condition without any signs of damage. If at the end of the lease it is determined that the artwork has sustained damage while you will be responsible for payment of the full original retail price.
OTHER ART LEASING SOURCES
If you have not found on artgreeT.com the type of art that suits your needs, you could expand your research by visiting the following wensites: